I have always known that I would be a work-from-home mom. I just didn't know what kind of work I would do.
After a lot of soul searching and internet searching, I finally became a website owner.
I love blogging and I don't mind working on my blogs 24 hours a day, except that I can't. Because I have butts to clean and mouths to feed.
Soon after I started working from home, I realized balancing work and family is a skill I had to start building.
Like any mom, the reason I wanted to work from home is to be home with kids. But that also means a lot of other challenges like,
You don't have a boss and that means you are on your own to meet self-imposed deadlines

Creating a work environment at home when there are people around

Showing up every day for work

Dealing with visitors

You get less socializing

You don't know when to stop working
For me, the benefits far outweigh the challenges. So, working from home has been definitely worth it.
But how do you stay productive despite all these challenges?
Systems!
That's the magic word.
So, let's see how to set up systems and manage it all as a work-from-home mom.
HABITS TO START TO BALANCE WORK AND LIFE AS A WORK-FROM-HOME MOM
When I started working from home, I set out to create certain new habits. I am a big advocate of working on personal development. That and the need for a structure in my days lead me to form these two habits.
What are those habits?
WAKING UP EARLY IN THE MORNING
I think waking up early is a must if you are a mother working from home. You don't have to wake up crazy early, but at least 30- 45 minutes earlier than your kids.
Let me explain why you should wake up early if you want to improve your productivity when working from home.
You could be a night owl. But the world is designed for morning people. Offices and school start early in the morning. Even if not too early, you have to wake up at a reasonable time before the people in your home wake up as you have to start preparing for the day.
But waking up "with" my children never made me feel good. But on the days I woke up before them and spent some time in preparing for the day, I have noticed I am a better and a patient mom.
So waking up early became a necessity for me. But let me tell you something, I feel great being a morning person. I feel fresher and energetic when I wake up early. And dull and lethargic when I get up late.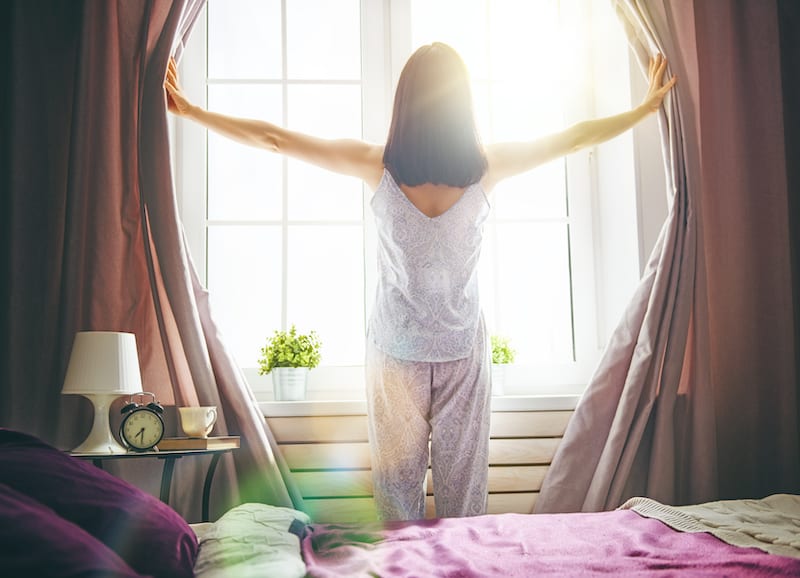 STARTING A PLANNER
I used to do journaling before becoming a mom. Not daily, but to scribble down my thoughts when I couldn't contain all the overwhelming emotions in my mind.
But after starting to work from home, I realized I needed a planner to help me with my day-to-day life.
I didn't buy a readymade planner but started with a bullet journal. It was two years ago and I still use my bullet journal and I love it. Now, I have added another planner to the "things that keep me sane" toolkit. It is also a DIY tracker system. I make printable trackers and print it out in A5 size and put it in my binder.
Now, if you like to track things like expenses, savings and other stats about your work and personal life, you can either create printable trackers or buy them from Etsy or other bloggers.
I used to track everything in my bullet journal. I do all the day-to-day planning, monthly overviews, and reviews, goal setting, journaling, etc, in my bullet journal.
I still draw habit trackers in my bullet journal because I love drawing in it in different styles every month. But for other trackers like expenses, blog stats, savings, etc, I decided to create a printable planner system.
Because in a bullet journal, these trackers (otherwise called collections) are scattered everywhere. I realized seeing it all in one place can help me to analyze the data easily.
But if you like drawing and prefer to keep it all in one place you can use a bullet journal. I know that some people keep two journals, one for bullet journal collections and the other for day-to-day planning.
Or you can use the backside of the notebook for collections. Do what works for you and be flexible until you find a planning system that suits you.
If DIY planning is not for you, you can use planners like Erin Condren, Living Well Planner, Day Designer or Brilliant Life Planner.
And for those who don't like carrying planners around, you can try digital planning too.
Now let's talk about setting up various systems or routines that can help you balance work and life.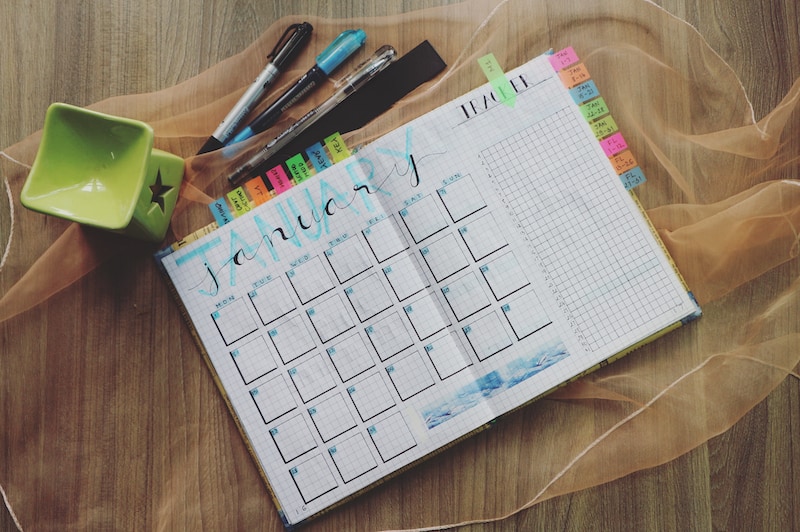 ROUTINES TO MANAGE HOME, WORK, AND FAMILY
To be honest, I was never an organized person. So I struggled after becoming a mother because for babies if they are not put to sleep or fed at the same time every day, they become cranky.
So I started having certain routines for my kids starting from when they were babies. And my activities revolved around their routines. That means I was unconsciously forming my own routines as well.
And when I started working from home, I formed routines for everything like
Laundry and cleaning

Morning and evening routines for me and kids

Work tasks

Budgeting

Other household chores
The following are the routines and time management techniques that help me run my business and home.
1. ASSIGNING CHORES TO EACH DAY OF THE WEEK
Again, planning helps you to make a system for all the chores. Earlier, my laundry used to pile up. You know what happens with laundry. You forget one day and it piles up like a mountain.
So I decided to do laundry on at least three days per week (Monday, Wednesday and Friday). And when the clothes are taken out from the drying rack, they are usually folded and put away within the same day. That's another rule I have set for myself so that I don't procrastinate on it.
And I have specific days assigned like this for cleaning, meal planning and prepping.
Related: 10 daily decluttering habits of people with tidy homes
2. TOP 3 TASKS OF THE DAY
First and foremost, we must realize that it is not possible to do everything in a day. So when I write tasks of the day, I don't hope to check every item off the list.
So I assign priority to each task. And sometimes 2 or 3 tasks are the most important ones for the day. Those are the ones that must be done that day no matter what happens.
For me, writing is usually that is a task of top priority. Other top tasks could be making pins, doing laundry, cleaning, meal prepping, etc.
If my high priority tasks are done for the day, I consider it a win and don't sweat over the other tasks. Those will be migrated to the next day or the next.
After identifying the top priority tasks, the next step is blocking time.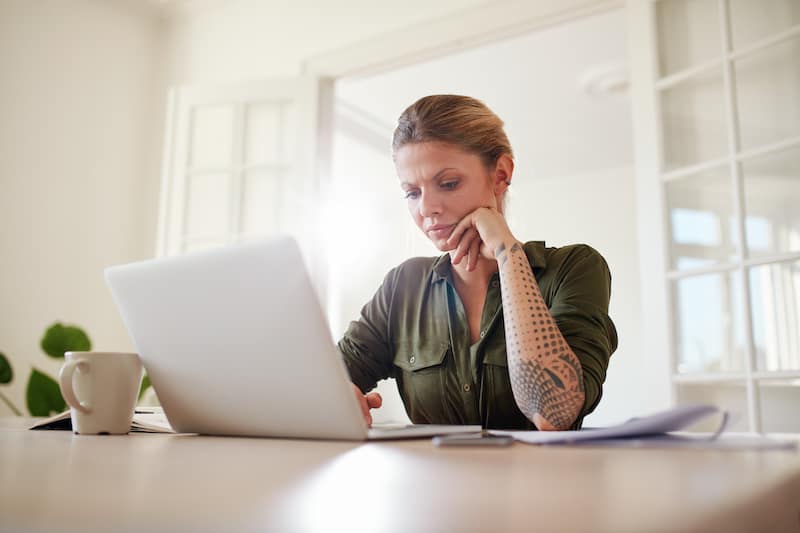 3. TIME BLOCKING
Time blocking means allotting a block of time for a specific task. Instead of moving from one task to another to check off the item from your to-do list, you block a certain amount of time to complete a task.
Identify your most productive time. For me, it's in the morning when the kids are off to school. Even on the days they are home, I like to schedule writing, my top priority task, in the morning.
By the time evening comes around, my energy gets drained and can't concentrate much. So I schedule writing to my most productive block, which is usually around 9-12.
Other household chores are done before and after this time block. So that helps me to make sure I get my writing done.
Another block starts in the evening after the kids come from school. I block approximately an hour during this time for making pins and social media scheduling.
4. BATCHING OF TASKS
Task batching is another time management technique that has helped me immensely to get more done in less time.
Task batching means grouping together tasks of the same nature and they are done in the scheduled time block.
Task batching and time blocking go hand-in-hand. Let me explain how I do tasks in batches.
If you are running errands, as a busy work-from-home mom, you can't always go out when each demand comes up. We have limited time in a day. So what I do is, instead of going out daily to get this and that, I plan my errands so that I get most of it done by taking a particular route.

If I have clothes to give for dry cleaning, withdraw money from the ATM and do some grocery shopping, I choose an area where I can get all these done. If I could get it all done in an evening, I choose to do that instead of going out daily.

That means procrastinating on non-urgent tasks so as to do them together in one go.

Planning meals in a go and taking time to prep the meals by scheduling a time block.

Doing research for content in a go and write 2 or 3 blog posts together. Then I will have another time blocks for editing and making pins as well.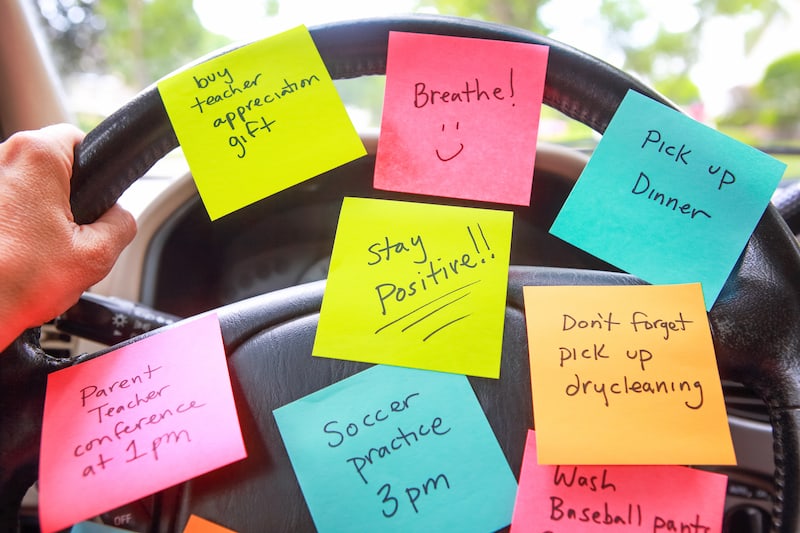 5. AVOID TIME-SUCKERS
This one is a biggie. When it comes to time-suckers, social media is a big culprit.
Since when I started treating my work seriously as any day job, I realized I have to guard my time fiercely.
Because as a work-from-home mom you face many distractions and balancing work and life is a skill you need to master by trial and error. You have to try different time management methods, sticking to the ones that work for you and letting go what don't.
You don't have the structure and timetable that an office environment can provide. You are your own boss and you need to create a structure that serves your work and life balance in the best way. That means, saying NO to everything that sucks your time knowingly and unknowingly.
Our smartphone is definitely a time-sucker if we don't use it wisely. We might think we are being productive by checking emails and responding to them on a smartphone. But most of the time, I find myself scrolling on Instagram after checking emails.
Only when I installed an app called Stayfree, I realized how much time I am wasting by mindless scrolling. And it starts with checking emails or messages. So now I withhold myself from checking my phone in the most productive hours.
You can either keep your phone in airplane mode during the working hours or keep your phone in the other room. But if you still get the impulse to check your phone, this app called Flipd could be a gamechanger.
It locks out your phone completely (you can make calls and send texts) and you cannot check any app. You can set the number of hours you want your phone to be locked. You cannot whitelist any apps therefore even if you need to use any app urgently, you cannot access it. That's a downside, but this app helps me to control the urge to get that instant satisfaction by checking Instagram stories or WhatsApp messages.
Not all days are the same and on some days I am in a distracted mood and that means playing on the phone. If I lock my phone, I have no other go than get to work.
I check social media after my work and I use it as a reward for getting some productive work done.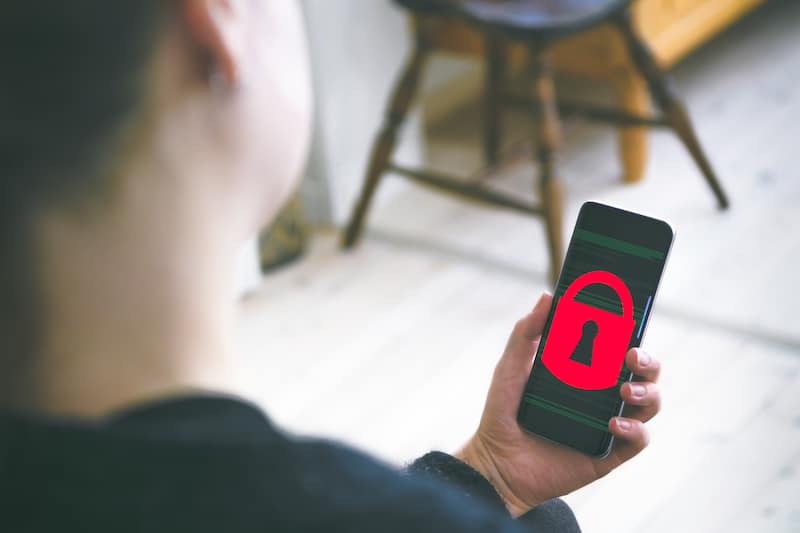 6. CREATE YOUR ZONE
Another challenge when working from home is the distractions you face from people. It can be your kids, spouse or other family members.
It is helpful to create a work zone in your home, where others are not allowed to enter. Let others know when you enter into your work zone and ask them not to bother you unless there is an emergency.
If you have younger kids, block nap times for your best productive work. And if you have older kids, let them know you are working and need this time to get it done.
When you respect and protect your work time, others start doing it too.
But does it always go as planned?
NO.
Life happens and plans fail!
There are days when you were looking forward to getting an important task done and you have to cancel it because your cousin decides to visit you. Or maybe your child falls sick. Or your mother needs urgent help with something.
The greatest blessing of being able to work from home is having the flexibility of time.
But that can sometimes backfire too because others know that "you have a flexible work schedule".
I try to manage the frustrations of failed plans by letting go. I constantly remind myself about the ability to have time for the people I love. Work can wait, but kids grow up and people don't remain in your lives forever.
So, failed plans mean making new plans for tomorrow and starting fresh again. Do not take it personally because you are blessed if you don't have to miss your kids' milestones while building a business.
Now, I would like to hear from you. I am constantly looking for ways to improve my productivity and find a perfect balance in life.
What are some of the tools and techniques that work for you as a work-from-home mom? Let me know in the comments below and I will add it to the blog.
If you love what you are reading, please take a moment to PIN and SHARE!