LIST OF GOOD MANNERS ALL KIDS MUST LEARN
Good manners are a polite and courteous way of interacting with other people.
Teaching basic good manners in childhood is essential to make kids grow up to become courteous, kind, and well-behaved adults who are good to be around.
One of the important things parents must do when raising kids is to help them prepare to be responsible and good-mannered adults in society.
THE IMPORTANCE OF TEACHING GOOD MANNERS TO KIDS
Teaching manners to kids is not only about teaching them the right way to behave. It is also about making sure that they are comfortable with themselves and know how to handle different situations.
This will help them a lot in the future, as they will be able to interact with other people easily.
Good manners are an important part of any culture. They are a sign of respect for others and for oneself.
When children learn to have good manners, they gain many benefits. They can grow up to be more self-aware, empathetic, respectful and confident.
BENEFITS OF LEARNING GOOD MANNERS FOR KIDS
1. HELPS THEM TO HAVE A GOOD SOCIAL LIFE
Having good manners is essential to forming new relationships in society. Nobody would want to befriend a rude, arrogant or selfish person.
Kids with good manners tend to be more confident and are more likely to have friends at school which helps make school easier for them.
Teaching good behaviour that helps them to care for others and consider the needs of others will help in forming new relationships with others.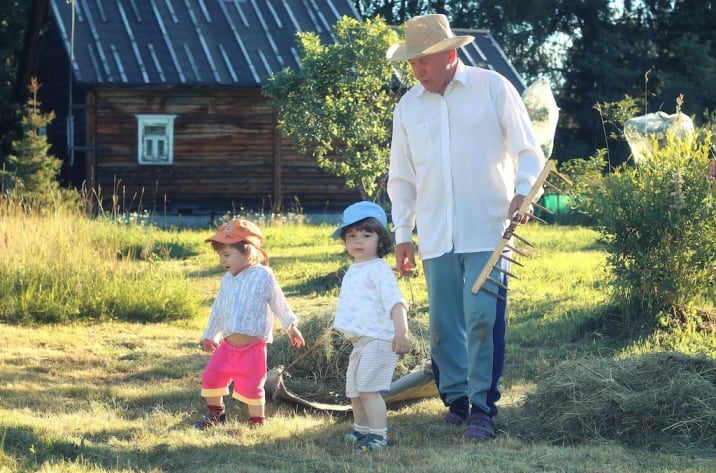 2. HELPS IN HAVING A SUCCESSFUL ACADEMICS AND CAREER
Good manners not only allow children to fit into society better, but also give them a head start in life by helping them achieve success academically and professionally.
People who are well-mannered have the benefit of being considered for more positive growth opportunities in school and the workplace.
3. BETTER FRIENDSHIPS AND ROMANTIC RELATIONSHIPS
Kids who are taught to respect people and consider the needs of others will earn the respect and attraction of others. Thus they will be more included and invited among people and also have better chances of succeeding in romantic relationships.
In a marriage, it is essential for couples to be considerate and respectful of each other. So teaching good manners in childhood is paving the way for successful future relationships.
4. IMPROVES SELF-CONFIDENCE
Having good manners will definitely help children to gain more love, appreciation and consideration which will further boost their self-confidence in becoming well-mannered adults who can be of use in society.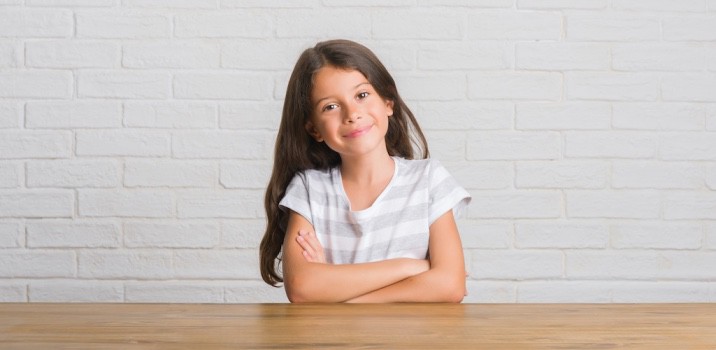 5. THEY BECOME HAPPIER
Kids who show good behaviour to others are also more likely to be on the receiving end of appreciation.
So feeling included and considered help them to become happy and proud of themselves.
This will also motivate them further to improve themselves.
These are some of the benefits of teaching good manners to kids. So, what are some good manners that we can pass on to them?
An important point to remember is whatever good qualities we want to inculcate in our kids can be taught only through modelling. If we are not respectful towards our kids, we cannot expect them to show it to themselves or others.
Keeping that in mind, let's go to the list of good manners parents can teach children.
LIST OF 25 BASIC GOOD MANNERS FOR KIDS
1. TEACH THEM THE MAGIC WORDS
No prizes for guessing this one. Pretty much all parents teach kids to say the "magic words" or golden words.
For some reason, I don't quite like the term "magic words ', so I don't teach them to my kids as such.
Nevertheless, they are called magic words because these words are supposed to help elicit positive responses from people as opposed to when not using them. This helps to improve their social interactions.
The most common and important magic words to teach kids are:
Thank you

Please

I am sorry

Excuse me
Kids should be taught to say 'Thank you' when receiving things or help. This helps them to learn an appreciation for what others do for them and develop a grateful heart.
Saying the word 'Please' teaches them to put forward requests in a polite way.
Saying the word 'Sorry' helps them to accept their mistakes and get used to the habit of apologising when they make mistakes. It's taking responsibility for one's actions.
Also, teach kids to say sorry when they accidentally bump into someone.
'Excuse me' helps them to interrupt people in a polite way. Kids live in their own world, and especially young kids think the world revolves around them.
So they talk and interrupt when elders are talking. This is not appropriate and teaching the word 'Excuse me' helps them to learn that.
Also, we can teach them to say 'Excuse me' when they want to walk past someone when they are outdoors.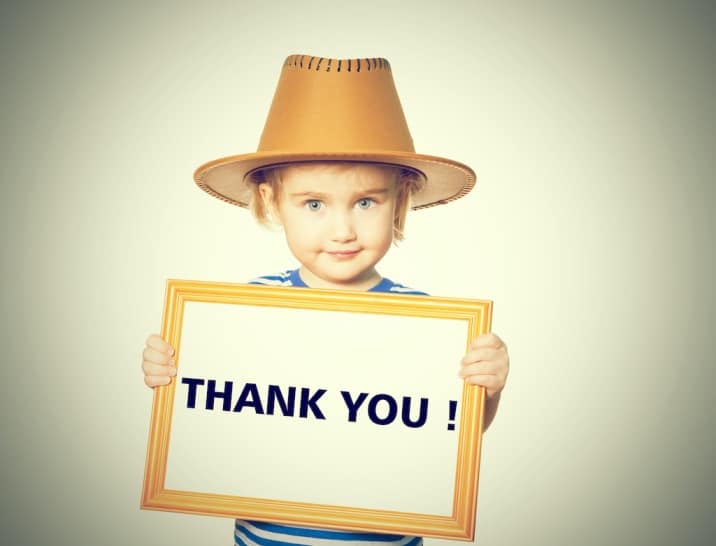 2. KNOCKING BEFORE ENTERING A ROOM OR BATHROOM AND WAITING FOR A RESPONSE
It teaches kids to respect other people's privacy. They should know that they can't barge into any room as they please and getting permission is essential.
3. DO NOT INTERRUPT WHEN OTHERS ARE TALKING
Kids should be taught that interrupting people when they talk is rude. Often kids are impatient and they want to blurt out what's in their minds before they move on to their next activity.
Here, when teaching not to interrupt, they should also be taught the alternative – that is, what to do when they want to say something.
Firstly, parents should model this behavior when kids talk. When they say something if you interrupt them by snapping, they might exhibit the same behaviour too.
So, teach them to wait patiently for their turn by you listening to them fully when they talk.
And if they have something urgent to say, you can teach them how to interrupt using touch signals like placing a hand on your arms or some other signals you can make.
Or saying "Excuse me" can be taught to enter a conversation.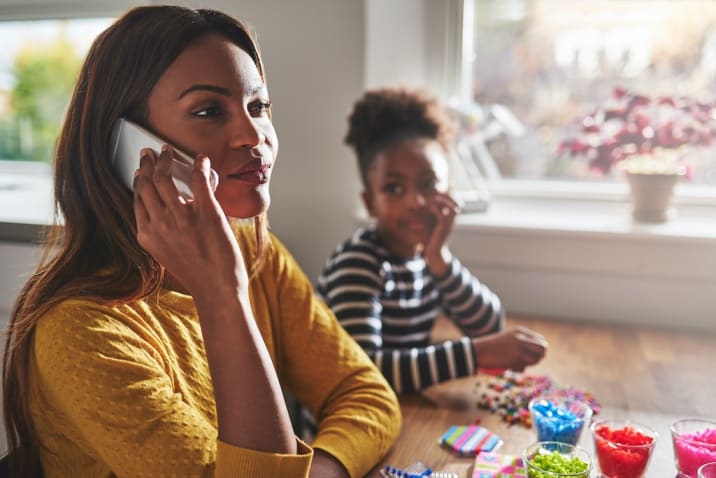 4. DO NOT POINT FINGERS AT OTHERS OR STARE
Kids should be taught that pointing fingers at others to talk about them and staring at people are rude. Though not all cultures, in many, pointing is considered rude and people can feel offended.
5. DO NOT MAKE FUN OF PEOPLE
Another manner that kids need to learn is that it is rude to tease or make fun of people. And calling on people's weaknesses and mistakes can hurt their feelings and even cause mental health problems.
6. DO NOT DO BODY SHAMING
Commenting on others' bodies is so common that people don't even realize how it affects the people on the receiving end.
We can give proper training to kids and teach them how bullying and body shaming affect people. Thus we can prevent many kids from becoming future bullies who can badly influence someone else's mental health and self-esteem.
Related: 5 body safety rules all kids must know to protect themselves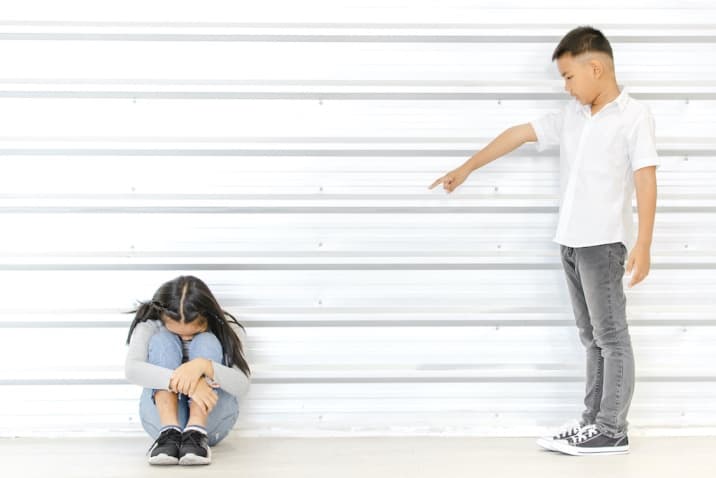 7. COVER YOUR MOUTH WHILE SNEEZING AND COUGHING
Kids often get sick from school. So, an important personal hygiene habit they should know is to always cover their mouth while coughing and sneezing.
8. DO NOT PICK THEIR NOSE IN PUBLIC
Kids should be taught that picking their noses in public is rude and can be seen as an inappropriate habit in public.
9. OPEN THE DOOR FOR OTHERS
Opening the door for others or holding the door open for the next person – be it that of a car or a store is a gesture that shows kindness and courtesy. If you are the first one to open a door, hold it open for the next person to enter or exit.
And if someone does it for you, say "Thank you".
10. SHOWING COMPASSION WHENEVER POSSIBLE
Kids should be taught to give. Giving is comforting for others and healing for us too. They should know that if they can't give in the form of money, they can always give in the form of kindness.
Simple acts like-
Offering your seat for elderly or weak people and pregnant women on public transport

Offering to carry heavy things for parents or others

Sharing food when they can

Offering a big smile

Complimenting others

Making handmade gifts or greeting cards for others

Baking food and giving to others

Caring for plants and animals

Helping the elderly people with their chores

Being kind to people with disabilities
The list can go on and on. The idea is to teach them to offer empathy and compassion to people they know as well as to strangers (of course when it is safe).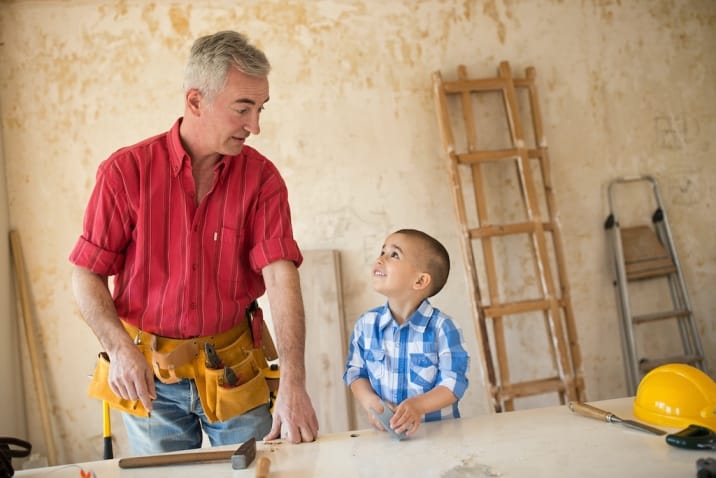 11. DO NOT USE SWEAR WORDS OR FOUL LANGUAGE
Kids should be taught not to use inappropriate words and foul language. Sometimes kids pick up foul words from somewhere without even knowing the meaning. This can put them (and us) in awkward situations.
When they use such language, they should be corrected immediately saying "We don't use such words in our family" – which indicates that just because their friends use such language they can't use it too.
And parents should take care of their language (at least in front of kids) so that kids do not learn it from them. And also monitor the kind of TV or Youtube shows they watch.
12. SHARING
Sharing one's personal belongings is always a personal preference. And I believe sharing can never be forced when they don't feel good about it.
But sharing can sometimes be an important factor in living harmoniously with others.
There are always things that kids are ready to share – sometimes it is toys and sometimes it's food. They can put the belongings that are special to them away and share what they can.
To teach the habit to kids, parents can demonstrate sharing and its benefits of it in front of kids.
Once they get used to sharing, they will see the benefits of it and ease into the idea of it more and more.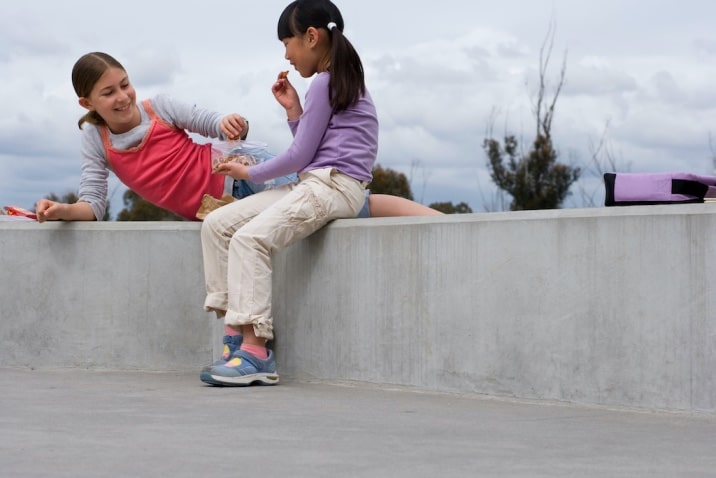 13. LOOK PEOPLE IN THE EYES
We must teach kids to maintain eye contact while talking. And when someone asks them something, respond by looking at them. This will help in improving relationships and developing confidence.
14. CLEAN UP AFTER THEMSELVES
Kids should always be taught to clean up after themselves. This includes picking up toys after playing, cleaning up if they spill food, and cleaning their room and bathroom after use.
15. BE A GOOD GUEST
Teach kids to be good guests by teaching the following manners:
Greet their friends' parents or others at home when entering and leaving their friends' houses

Eat the food served without making a fuss and not ask for dishes they haven't served

Show good table manners

Clean up after themselves

Speak politely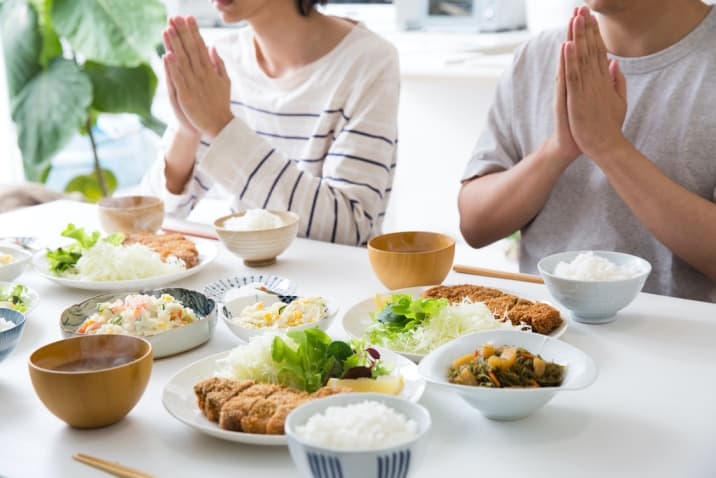 16. BE A GOOD HOST
Kids should also know how they can be good hosts. It includes
Greeting people properly

Offering something to eat or drink if parents are not around

Putting down electronics when guests come over and interact with them, and helping the guests with something if they need help.
17. SPEAK SOFTLY IN PUBLIC PLACES
Kids should be taught that they can't use their indoor voices outside as it can disturb other people.
18. DON'T ARGUE WITH ADULTS
Speaking impolitely with authority figures and adults should be discouraged. They should know that it's okay to have different opinions and if someone gets on their nerves, they can excuse themselves and leave the situation.
19. LEARN PHONE ETIQUETTES
When calling friends on a home phone, introduce themselves first and then ask to speak to their friends.
If it's a formal conversation, ask if they are free to talk. They should also be taught to speak clearly and not use speakerphone unless it is necessary.
And also, if the caller asks for someone else, they should be taught to ask for them to hold and then transfer the call.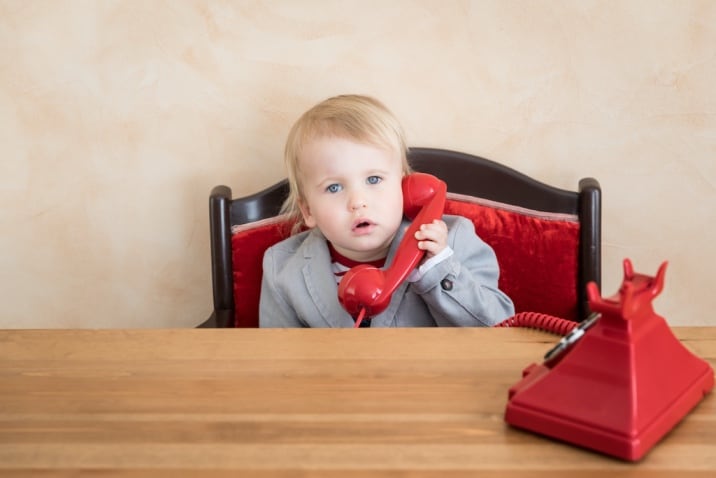 20. WAIT FOR THEIR TURN
Waiting patiently for one's turn is an important skill all kids must develop. Kids should be taught that they must wait for their turn even if it is at home, at school or in any public place patiently without cutting in.
21. GET PERMISSION BEFORE USING OTHER PEOPLE'S BELONGINGS
If they want to use someone else's belonging, always ask permission.
22. LEARN MEALTIME MANNERS
These are some table manners all kids must know:
Wash hands before and after meals

Sit straight and keep their elbows off the table

Do not say bad things about food

Do not wipe your mouth on your sleeve. Instead, use a napkin.

Offer to set the table

Wait for everyone to be seated before they start eating

Clear their plate from the table after finishing the meals

Do not reach across the table. Instead, ask for the food to be passed

Do not talk with your mouth full. Eat slowly with the mouth closed

Lean over your plate

Do not use electronic devices during meals

Ask to be excused at the end of meals

Cover their mouth if they need to burp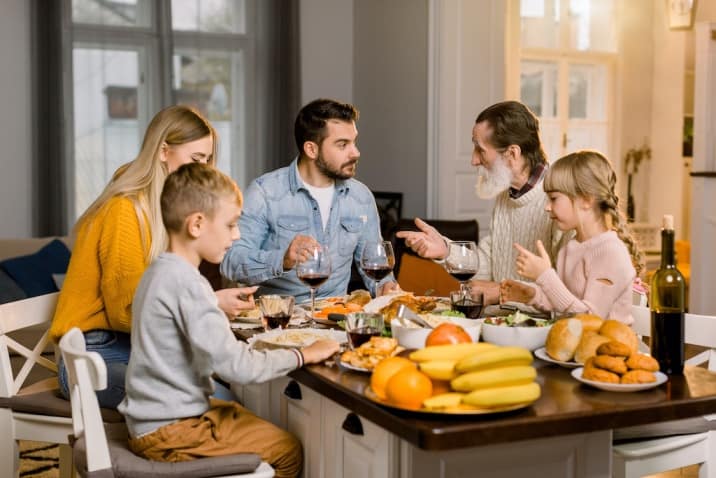 23. BE HONEST
Honesty is another virtue that every human being must develop. We must teach kids how lying can get them in trouble and how people can lose trust in them as a result.
And teach them how important it is to keep their word when they promise someone something.
Trust is at the base of all relationships and kids should be taught and be given awareness about it early on in their lives.
They should know that lying and empty words can hurt people and damage relationships.
24. KEEP NEGATIVE OPINIONS TO THEMSELVES
Open your mouth only if what you are going to say is more beautiful than silence
"Let's not open our mouths unless we have something good to say" – let it be a motto in their lives. Commenting or judging on others' lives and choices should be discouraged and tolerance should be developed.
25. RETURN ITEMS AFTER BORROWING THEM
Teach kids to return items promptly and in perfect shape once they borrow something.
And also, while using others' belongings, care should be taken to not damage them and give them back on time.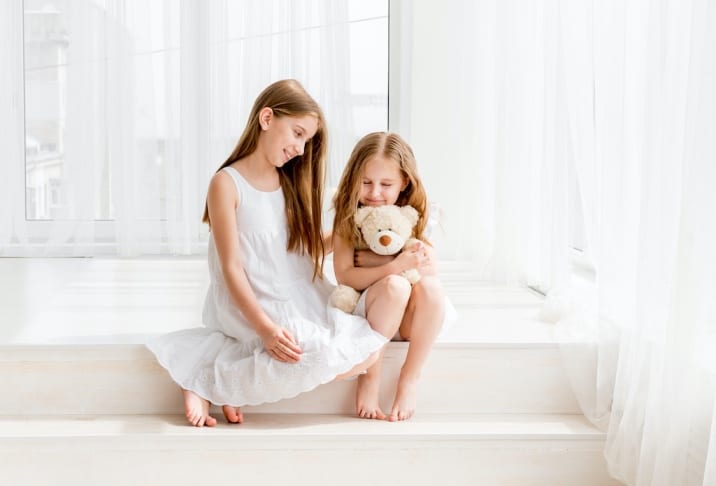 This is a basic list of good manners I compiled for kids. What more would you add to the list? Let me know in the comments below!
Now that we covered the list of basic good manners, let's see how we can teach this to kids effectively.
HOW TO TEACH YOUR CHILD MANNERS AND RESPECT?
You can correct kids when they show impolite manners and also set aside some time to teach them about the importance of good manners in life.
You can teach them about good manners when you read stories to them too. You can point out examples from stories like,
"See how he said 'Thank you' when he received the gift"!
"See how she behaves as a good host when her friends came over at home"!
This will help them imprint the lessons more in their minds.
Kids learn more by seeing than hearing.
So, make sure they see you behaving well with manners. Respect should be given to them even if they are kids. And then they will learn to respect others because you care to give consideration to them as humans.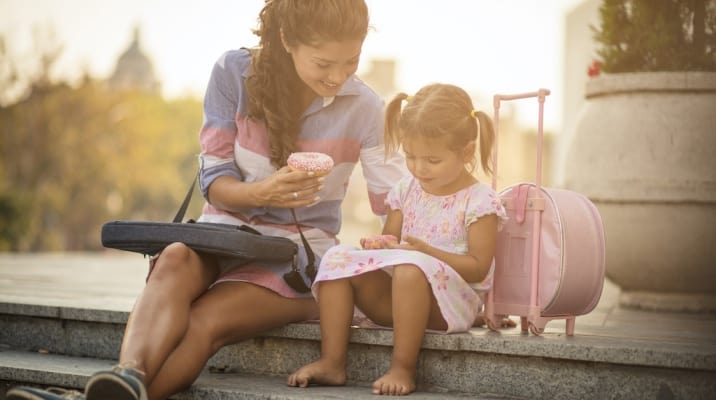 TALK TO THEM IN POLITE LANGUAGE
Make sure you use the words 'Please' and 'Thank you' in conversations. And remember to not bark orders at them.
CORRECT THEM WHEN NECESSARY
Do not expect your child to show good manners as soon as you start training them. Set your expectations low and correct them whenever you see them making mistakes.
Your kids might feel embarrassed about being corrected in front of others, so make sure you do it privately.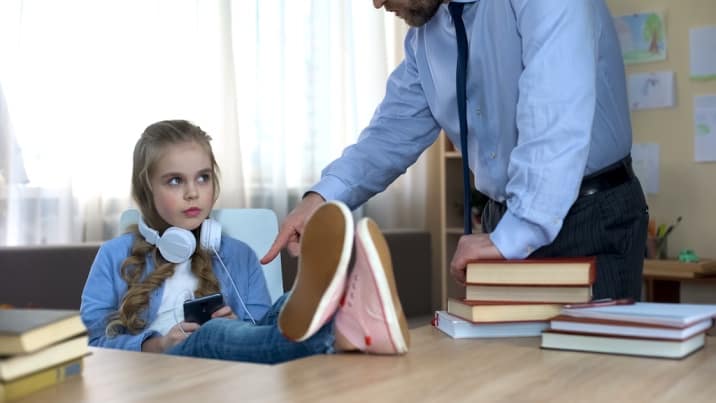 Role-play is a great way to teach good great manners. You can teach them the etiquette and have your kids role-play between them or you can do it with them.
Kids need time to learn new things and they learn it through observation, practice and constant corrections and reminders. Stay patient and be consistent with your training.
MAKE SURE YOUR KIDS PRACTICE THESE MANNERS AT HOME
Manners and etiquette should not be reserved for people outside the home, but for the people at home too.
It might be hard for kids to be kind to their siblings when they are used to bickering and annoying each other. So for the exact same reason, make kids practice between siblings and with elders at home. Make it a rule at home and this will help in improving sibling relationships too.
I always tell my kids that "Kindness starts at home". If you can't be kind to people at home, how can you genuinely show it to others?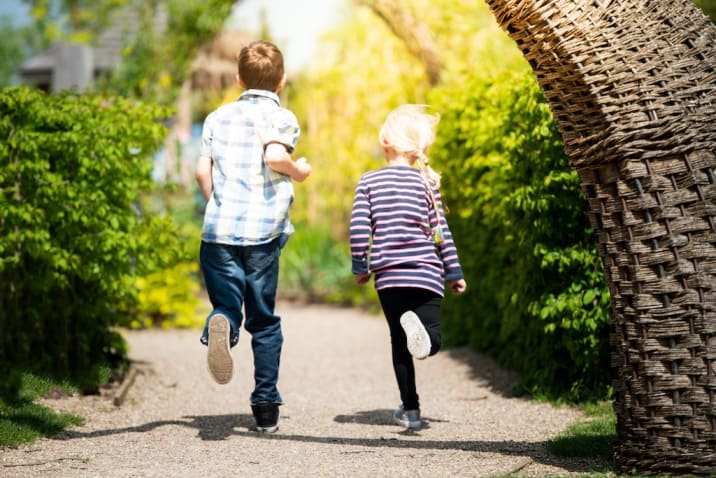 When they exhibit good behaviour, make sure you appreciate it and say things like, " Oh I saw how you gave up your seat for Uncle Tom. You must be proud of yourself to be a gentleman like this".
This will help in reinforcing good behaviour.
TEACH MANNERS THROUGH ACTIVITIES
Activities and books are a great way to teach manners to kids. Here is a good article that will give you ideas to teach kids through activities.
CREATE OPPORTUNITIES TO GET PRACTICE
Engage kids in social events whenever possible so that they get more exposure and opportunities to practice etiquette.
Point out what other people might be feeling or going through so your child can empathize with them better.
For example, if someone drops their ice cream cone, you could say "Ouch! That must be really disappointing for him because he's probably craving for it and didn't expect this to happen."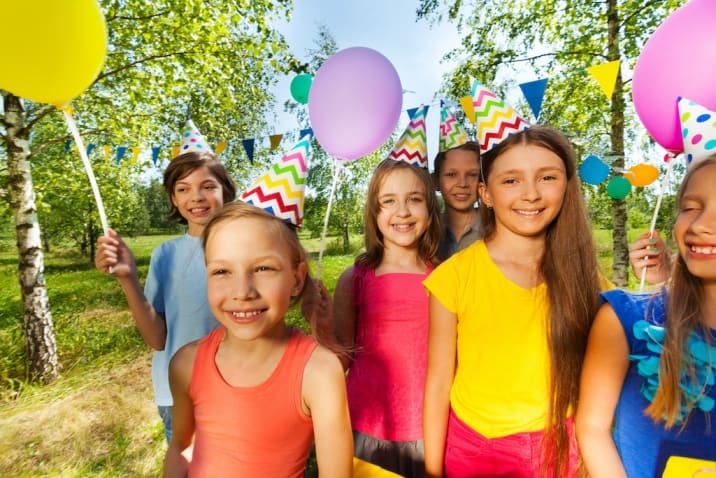 FINAL WORDS
Teaching good manners to kids early on in their life will help create good-mannered adults who are kind and respectful to others.
What all good manners do you like to see in your kids? Mention them below in the comments!
MORE READING: