We hear the term positive parenting a lot these days. Compared to before, many parents want to raise kids differently, that is by implementing gentle parenting techniques.
If you are here, I know you are one of the parents who are interested in authoritarian parenting or positive parenting because it helps in the holistic development of kids.
SO, WHAT IS POSITIVE PARENTING AND WHY IS IT IMPORTANT?
Positive parenting is an approach to child-rearing that emphasizes expanding your child's life and capabilities and supporting their sense of happiness.
This method assumes that children are born good and that the joy they feel when they do good things is what motivates them to behave well.
It also argues that parents who give their children freedom without limits actually limit them by not providing a structured life.
Positive parenting is a way of focusing on the strengths and potentials of a child and his or her family as a way to promote positive development. It is about nurturing the whole child, not just focusing on the negative aspects.
Positive parenting involves continual praise, being present in your child's life, understanding their emotional needs, allowing them to experience new things, and taking care of their physical needs. The key to it all is patience.
As positive parents, one of the most important things to teach our kids is how to be happy. They learn this from their parents, guardians, and caretakers.
Related: What is positive parenting? A beginner's guide
It's important to teach them that they are good enough and have a place in this world. We need to show them that being successful doesn't depend on their looks, wealth, or social standing.
Parents have an opportunity to use positive behaviors as models for their children to lead by example.
Positive parenting means you accept your child just the way they are with no judgment or criticism whatsoever. It's about replacing negative emotions with compassion and empathy.
Related 70 encouraging words all kids need to hear
WHY IS POSITIVE PARENTING IMPORTANT?
Positive parenting focuses on the holistic development of a child. In positive parenting, in addition to a child's physical needs, their mental and emotional well-being is also considered.
And that's why positive parenting is preferred more over other parenting styles.
It helps to raise kids who are resilient and kind to others. Studies show that the type of parenting style affects kids negatively or positively and has a huge impact on the way they behave when they become adults.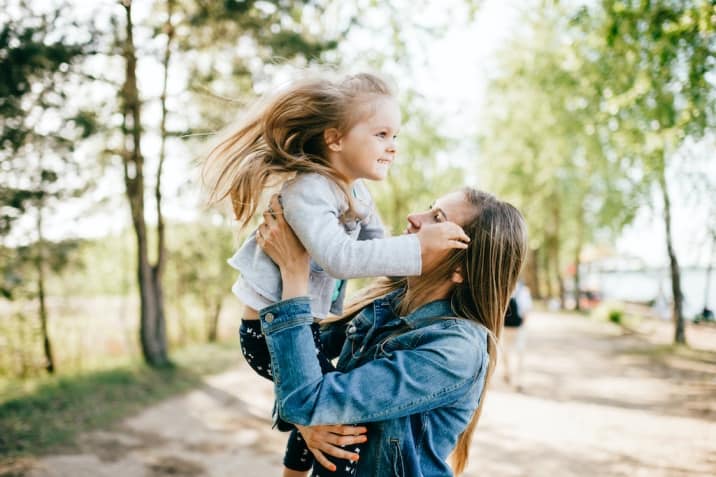 So, how does good parenting affect a child?
Good parenting can shape a child's future. Children who grow up in a good environment will be more likely to succeed in life than children who grow up with improper parenting.
Children need discipline, attention, and love to become productive members of society. The key to good parenting is making sure that the child feels loved and safe.
Parents should enforce rules in a way that the child understands but not in a way that would harm their self-esteem or sense of freedom.
There is a lot of research that suggests that good parenting can have a positive impact on a child.
For instance, being attached to their caregiver and having their needs met early on in life will help them develop trust in the world around them.
The way we parent our children has an impact on how they grow up to behave when they become adults. This can be from attachment style, what we communicate to our kids, and how much discipline we provide.
So, if we go into the specifics, let's see how positive parenting can positively influence children.
BENEFITS OF POSITIVE PARENTING ON CHILDREN
1. HELPS TO DEVELOP A BETTER BOND WITH OUR CHILDREN
Parents who have a high involvement with their children and provide positive feedback are more likely to have kids who will be more successful in life.
Positive parenting is a way of parenting that involves providing children with support, encouragement, and praise.
This parenting style increases the bond between parents and kids as well as provides them with support during difficult times.
Positive parents focus more on positive reinforcement of good behaviors and thus increase the self-esteem of kids through gentle encouragement.
One of the positive parenting skills used is empathy. And that makes positive parenting different from other parenting styles like authoritarian parenting where the emotional needs of the kids are not considered well.
When parents are being kind, calm and empathetic when kids go through tantrums or big bursts of emotions, kids naturally feel closer to their parents. Because their feelings are validated and they also feel the space to express their feelings safely.
It is because their emotions are accepted without judgement. This leads to kids talking about their problems more and more with parents and thus leading to a stronger relationship.
Thus positive parenting promotes better communication between the family members.
Related: 30 simple family ritual ideas to bring your family closer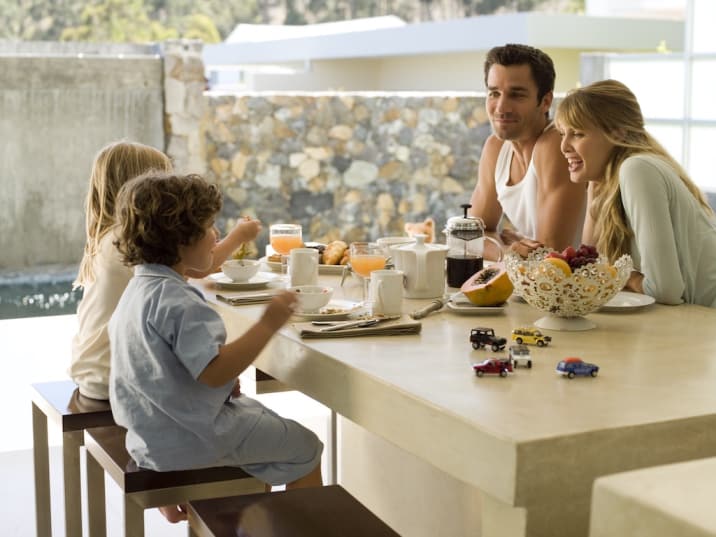 2. POSITIVE PARENTING HELPS TO PROMOTE EMOTIONAL INTELLIGENCE IN KIDS
Positive parenting provides the child with tools to manage their emotions, behaviour, and social skills.
Nurturing parents are more likely to have kids that feel cared about and likewise care about others.
They are more likely to also have kids that are happy, less anxious, and less stressed out than those who didn't have positive experiences growing up in a nurturing environment.
Unlike IQ, EQ can be developed and improved with the right use of emotional regulation techniques.
Positive parents need to practice a lot of self-regulation techniques in order to deal with the emotions of kids. This is because positive parents don't believe in spanking, yelling or other harsh disciplinary techniques.
This helps in good role modelling of emotional regulation which eventually helps kids. Because kids are always learning from their parents.
And also they learn empathy which is another positive trait to develop. It helps kids to understand other people's emotions and respond accordingly.
Thus they can grow to be considerate of other people's emotions which will help them in their future relationships.
In positive parenting, all emotions are welcomed and we also name each emotion so that kids feel safe in feeling those emotions and expressing them too.
But positive parents also set limits on how they can safely express their emotions (without hurting others). This is an important step in developing good emotional intelligence.
3. POSITIVE PARENTING HELPS TO BOOST SELF-CONFIDENCE IN KIDS
Positive parenting helps to boost self-confidence in kids. This is because children who are shown affection and respect and have their needs met feel more confident.
Kids are given choices which help them in their decision-making abilities.
They are not afraid of making mistakes since positive parents do not believe in punishments. But they let natural or logical consequences take over in teaching the lesson in each experience, which helps kids to learn the effects of their actions on their own.
This helps to improve their self-confidence and self-esteem.
In our home, we always say, "Mistakes are okay. They help us grow". The way children view mistakes helps them in trying new things confidently.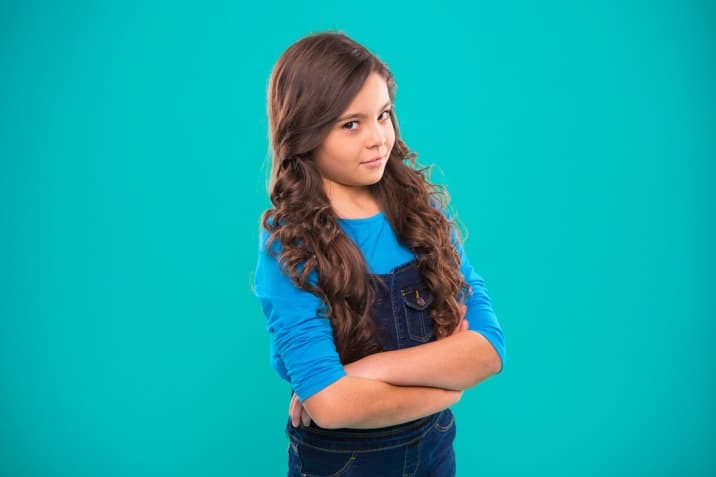 4. SETTING PROPER BOUNDARIES HELPS IN DEVELOPING ACCOUNTABILITY AND RESPONSIBILITY
Unlike what many think, positive parents do set boundaries and limits.
Limiting a child's boundaries is essential in order to keep them safe and ensure that they are learning the appropriate limits.
The boundary is a necessary component of parenting that provides the child with safety and security. Children benefit from clear-cut boundaries because this allows them to learn appropriate limits.
Boundaries make kids accountable for their actions and consequences make them understand that they are responsible for their actions.
Related: 10 positive parenting skills all parents must have
5. POSITIVE PARENTING HELPS TO REDUCE NEGATIVE BEHAVIOR
As parents, we are the ones who are supposed to teach our children right from wrong, discipline the misbehaving children, and give them a sense of security.
There are many ways to go about this but what if there was one that could reduce negative behaviour? Positive parenting is focused on reinforcing positive behaviours and not punishing or disciplining negative ones.
We are all aware that punishment does not work for kids because it only increases fear in kids for parents which may lead them to do the same thing when the parents are not watching.
But positive reinforcement awakens the natural intrinsic motivation in kids to do well which helps to reduce negative behaviour as they grow up.
Related: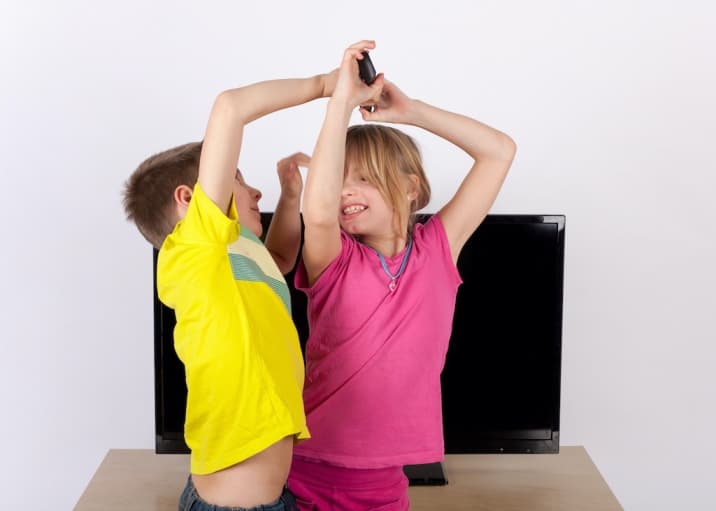 6. POSITIVE PARENTING HELPS KIDS TO BE TREATED UNIQUELY
Positive parenting involves lots of communication, empathy and understanding.
Different kids have different needs and their characters can be quite different too.
Since there is an emphasis on accepting feelings and open communication, each child's personality can be understood by parents and treated accordingly.
There is no comparison or expectations to do better than other kids – rather, all kids are treated uniquely.
7. HELPS IMPROVE PATIENCE, PERSEVERANCE AND EMPATHY
Patience is not always the easiest thing to have when it comes to parenting. We often feel frustrated, and when we do, we can end up saying things that are later regretted.
Positive parenting does not mean that parents will always be calm and always stay happy about what they are doing.
Parents who have a more positive parenting style may find it easier to be patient, persevering and empathetic because they are not constantly trying to control their children or goad them into being obedient.
A good example of this is found in attachment theory which argues that emotional security – not obedience – is the key to successful parenting.
Since there is pressure on parents to model what they are teaching their kids, they get better at being their better selves.
This is hard, but don't have unrealistic expectations of being a calm parent 24×7.
It is impossible and when we do lose patience, it is encouraged to apologise to kids, which helps parents feel better about what happened and move on by overcoming guilt and also makes kids feel respected.
But in the end, we strive to be a better parents than we found ourselves first to be.
Related: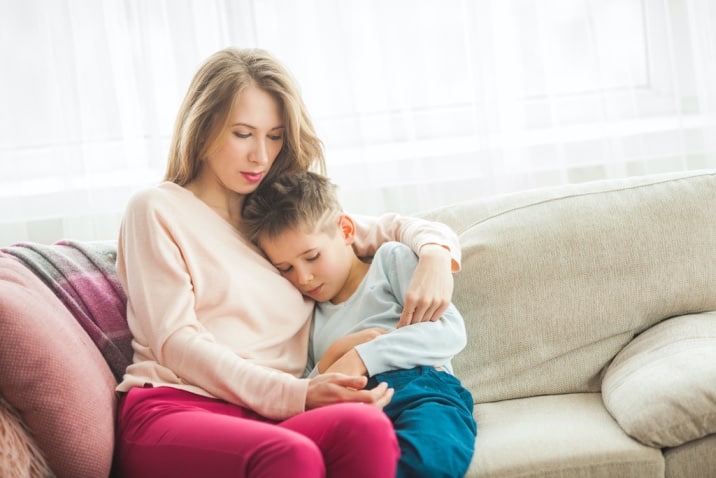 8. POSITIVE PARENTING HELPS TO LET GO OF EGO AND IMPROVE PROBLEM-SOLVING SKILLS
Many of the power struggles between kids and parents occur when we cannot let go of our egos and think from the child's perspective.
We tend to have thoughts like,
" How dare she talk to me like that?"
And when we can't calm ourselves down at the moment, the situation goes out of control and it's already late.
But positive parenting techniques encourage parents to learn to be the "calm in the storm", learn empathy, and practice patience in heated moments.
It's always encouraged to restrain yourself from reacting if you are too angry to talk.
And as parents, we are always helping kids with a problem they face and also between siblings. All of these help us to think of various ways of looking at a problem and solving them peacefully.
Related: 20 basic social skills all kids must learn (and how to teach them)
9. POSITIVE PARENTING TEACHES SELF-REGULATION
I used to be a calm person before becoming a mom and I found myself in rage on too many occasions after becoming a mom.
It led me to find out the reason behind it and I found it to be a combination of many factors like my sensitive personality type.
I am not gonna go deep into it here, but now I am trying different self-regulation techniques and affirmations to stay as calm as possible in different situations.
It has definitely helped me a lot in improving and self-regulating. It all happened because I started learning about positive parenting and had the desire to become a better mom to my kids.
Related: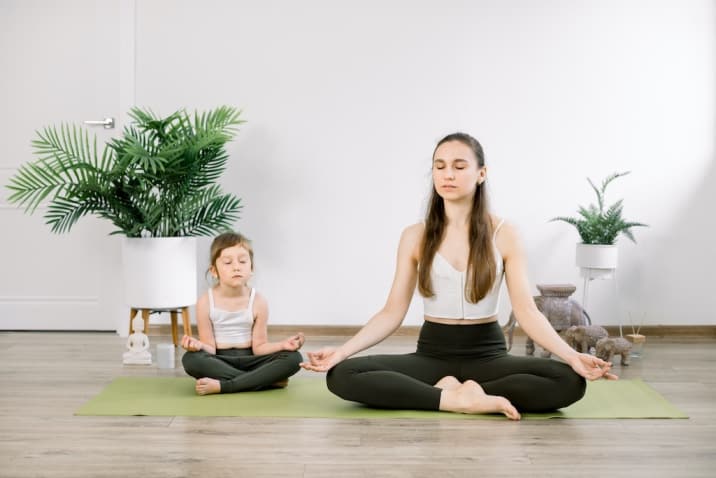 10. POSITIVE PARENTING TEACHES FORGIVENESS
A lot of times in parenting you have to forgive your kids and yourself for behaving the way you didn't want to.
If we hold resentment or grudges, we can never teach them better behaviour effectively. For sure there will be a lot of painful moments, but forgetting, forgiving and giving more chances is the way to grow.
And also, as a parent, we make a lot of mistakes too. If we want to improve our ways, we have to continually forgive ourselves.
11. POSITIVE PARENTING HELPS TO WORK ON OURSELVES
As I said, positive parenting involves lots of understanding and communication between you and your children.
Often this helps in a lot of introspection. Sometimes a lot of behavioural issues come from parents. We have our own flaws to work on.
And sometimes, there are things we don't want our kids to learn from us and thus we consciously put in the effort to improve ourselves.
Be it eating healthier, putting on a brave face when we face problems, learning to be more kind and empathetic, learning to let go, or working harder to provide better for your family, learning new problem-solving skills without resorting to aggressive punishments — parenting in general and positive parenting in specific, helps us all become better people.
Like this article? Pin and save for later!